Today is a very special day; the day that has ruined my life; the day that One Direction was formed. July 23, 2010 at 8:22PM, Harry Styles, Liam Payne, Niall Horan, Louis Tomlinson, and Zayn Malik were put into a singing group known to the world as One Direction. It's no surprise that these boys soon took over the world, winning countless awards, dozens of televised performances, four albums, worldwide recognition, sold out tours, millions of concert dates, four perfumes, and even a feature film! It's crazy to think just how much these boys have accomplished, and how many lives they have changed, saved, and touched.

For this special five year anniversary, I decided to create a little fan project. I asked fans to tweet with the #allthelove1d their favorite one direction moments and memories from the past five years. I have compiled them together and threw in a few of my favorites. Shout out to Michele for helping me with the extras! Here are 100 One Direction Moments from the past 5 Years, completely random and sent in by you then fans!!!
1. Video Diaries
Who could forget the first time you went on youtube and typed in "One Direction Funny Moments" and stumbled upon these wonderful videos. So authentic and genuine truly depicting fetus one direction. Who could ever forget NO JIMMY PROTESTED! and that Louis loves girls who eat carrots! Click below to enjoy all of the video diaries and relive those first days of One Direction
---
2. Auditions
It was love at first sight and sound as they boys took the stage and sang the classics
---
3. "This isn't the last of One Direction"

Yes I know its ironic now that Zayn said this… but when we all were bummed that they didn't win the competition and they asked about the future of the band we had no idea that One Direction was about to take over the world and ruin our lives for the next five years
---
4. A Year in the Making
Who could forget when Harry was so worried what people thought of him, when they all hung out in the bungalow and sang acoustic songs. So much happened in a year and I'm so glad they captured it in a little documentary.
---
5. This Is Us


This movie has so many iconic moments that may be mentioned later in the post but…ONE DIRECTION MADE A MOVIE AND IT WAS IN THEATERS! One of the many times I was so so so proud of them. Who could forget the premiere. I was watching it at my desk at work and trying so hard not to cry proud tears.
---
6. Our Moment

What is the perfect product to make for a mainly female audience..how about perfume! Who could ever forget this commercial.
---
7. That Moment
Or this commercial…
---
8. You and I

Who could forget the non stop screaming heard at your WWA show every single time they showed this commercial
---
9. Between Us
Who doesn't want to be spritzed with Niall's tears?
---
10. When Harry tripped on a dog and apologized


Classic Harold
---
11. Harry's manbun


An iconic era in One Direction history, ALSO LOOK AT THAT JAWWWWW
I have an entire post about Harry's man bun HERE
---
12. That time Louis hid on the roof to get away from the fans


*insert laughing emoji here*
---
13. Talk Dirty Music Video
I don't even know how to express how this video makes me feel I just love it soooooo much
---
14. That time Liam was really concerned about our safety


So concerned, just like a Daddy *wink*
---
15. This twitter exchange

Who doesn't love Zarry?? Remember the candy thong!
---
16. No Fooking Way
Harry: Said I got a dirty mouth
Fandom: YOU GOT A  DIRTY MOUTH
---
17." Naked" Liam

Who else remembers screaming at the top of your lungs because we finally got a 1D nude!
---
18. Niall blamed for farting
He who eats the most, farts the most
---
19. Last First Kiss Reggae Version
WHY WEREN'T WE EVER GRACED WITH THE FULL VERSION BOYS
---
20.  Mrs. Horan aka "Liam"

When Liam changed his entire twitter into a Niall girl account
---
21.Nouis slap
The slap heard round the world
---
22. 1D Day in its entirety
On November Twenty-Turd, Two Tousand and Tirteen, the lads did a 7 hour live stream promoting Midnight Memories and doing the craziest things ever imaginable
---
23. Niall didn't know how to hold Theo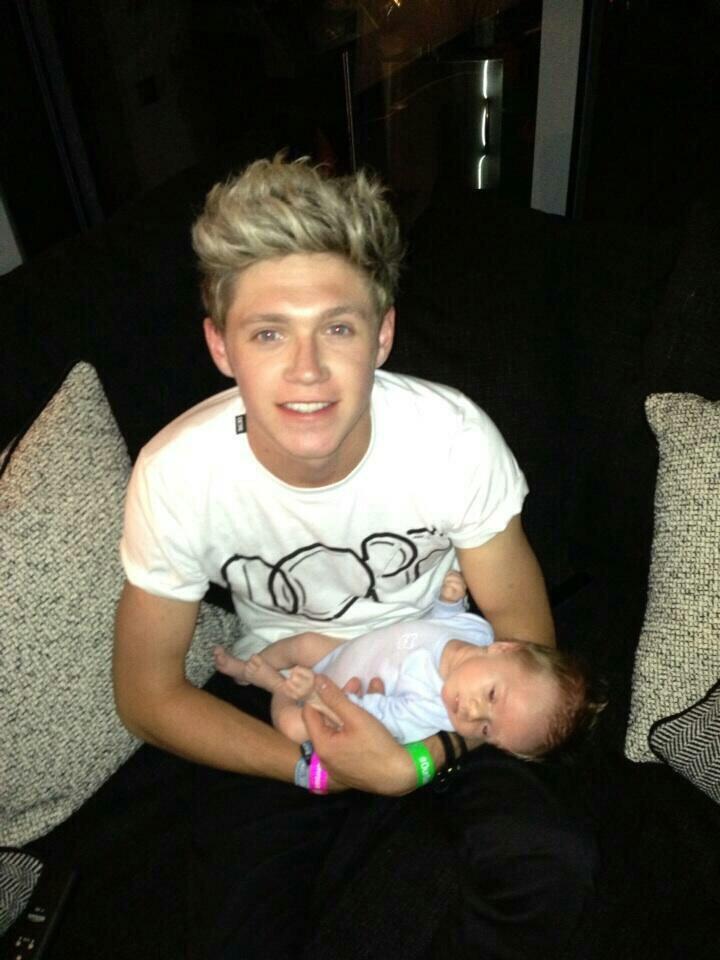 Cue freakout
---
24. Alan Carr

The absolute best interviews the boys will ever do, I pee myself laughing every single time I watch it.

---
25. Harry peed on the bush

And we saw his little tush

---
26. Lyric changes "big brown poo"
Your Up All Night show wouldn't be complete without some improvisation

---
27. Nickleodeon prank when Niall didn't care this woman was about to give birth

---
28. iCarly
Still confused by they never got an Oscar nomination

---
29. SNL
Soooooo many great memories!

---
30. Four Promo

From Ellen and Jimmy Fallon all the way to James Cordon!
---
31. Inbetweeners Dance Go

My favorite video diaries moment

---
32. 1D in Orlando
The bread van, the roller coaster interviews, and the insane fan interactions, what a time to be alive
---
33. The boys filming You and I in the freezing cold almost killing Harry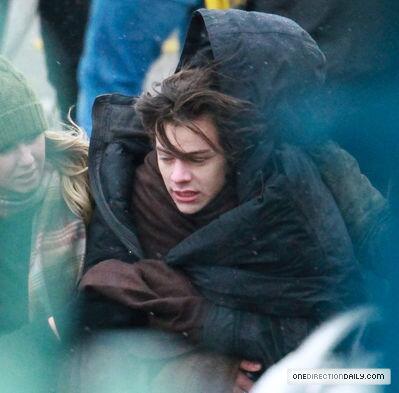 34. Johanna's wedding
Men in suits, and Harry in whatever the hell he was wearing

---
35. Harry at the pool with Lux
Uncle Knobhead 🙂

---
36. Narry goal at Nialls soccer match

Narry makes me sooooooo happy

---
37. Ball Licker?
Right at the height of Larry, who could ever forget
---
38. Sugarscape Interviews
My personal favorite and apparently other people's too!
---
39. Spin the Harry 
Classic fetus days
---
40. Liam pushing Niall off the couch
As a fucked up person who gets a strange amount of enjoyment watching people fall, this is in my Top 10
---
42. Tamworth interview
More Narry because why not

---
43. OTRA
---
44. Take Me Home Tour

---
45. Teenage Dirtbag
I think a studio version of this would solve or the worlds problems…or at least the fandom's problems
and as requested
here is the pie fight!
---
46. One Way or Another
---
47. Sad Ghana videos
---
48. Up All Night Tour
THE OUTFITS, THE TUXS, THE COUCH, THE CAMPFIRE SING ALONG
---
49. Where We Are Tour
---
50. Over Again in Adelaide
---
51. Zayn's note in Rock Me
My fucking favorite Zayn note

---
52. Zayn in You and I

The literal sound of heaven

---
53. Zayn's twitcam
---
54. Liam's twitcams
---
55. Niall "shower of cunts"
---
56. THE YELLOW SHORTS
WHO DOESN'T LOVE THESE LITTLE SHORTS
---
57.  Harry peeing at the BRITS
---
58. Drunk Liam at the BRITS
---
59. THE STRAND

GOD BLESS LOU TEASDALE
60. Harry Twerking
61. Vas Happening boys
Did Louis ever get his boat?
---
62. Don't like girls who spit
---
63. Telling the story about the dream
---
64. Numerous falls onstage
Made before Harry's most recent fight with gravity
---
65. Sweet potato and Marshmallow
Could he be any cuter?
---
66. BEST SONG EVER VIDEO BREAKING THE RECORD
My absolute favorite music video

---
67. SOML to silent stadium
SO BEAUTIFUL, BREATHTAKING!

---
68. Liam pantsing Harry
Now thats how you end a movie!
---
69. Zayn spray painting the walls
---
70. You drink it you drink it
My favorite This Is Us quote
---
71. Liam not knowing where countries are
#OHNOLIAM but didn't Louis' geography teacher say he wouldn't amount to anything…looks like he knows some stuff
---
72. Onesie phase
---
73. Up all Night dinner party
---
74. Weed video
http://www.dailymail.co.uk/video/news/video-1097039/WORLD-EXCLUSIVE-One-Directions-Zayn-Louis-smoke.html
Its nice to know they are normal humans
---
75. Harry calling out Seaworld and causing a twitter war he didn't give a fuck about

---
76. Mexico interview
Could she be any more thirsty??
---
77. The Larry Tweet
Okay Larry Shippers..here ya go
78. Harry's favorited tweet..

Yeah we caught you styles…keep favoriting the cute kitties and asking us about the weather
---
79. Louis games: have you quite finished/ replay 
---
80. Niall "Today was a busy week for us"
---
81. Niall's Obama statue
---
82. Louis and the sea urchin
We just don't sound the same without Louis
---
83. Zayn buying his mom a house
---
84. Louis and Harry twitcam leaking Matt Cardles number
---
85. Think of all the pussy you're gonna get
---
86. Zayn saving Harry from the fire
---
87. Vas happening phase
---
88. Cooking in the xfactor house
---
89. Madison Square Garden show
---
90. Performance at the Olympics
---
91. Pepsi commercial

CRYINNGGG
---
92. Almost kicking zayn out of the band when he didn't go to the meeting

Too soon I know
---
93. Nothings fine I'm TORN

---
94. Twitter fight with the Wanted
---
95. Liam beat boxing 
---
96. Harry moaning when Liam massaged him
And now he moans at every OTRA show intentionally
---
97. WMYB video
Not sure if I ever shared my "how I became a fan story" but basically I came upon the video one day and the rest is history. I wanted to learn their names, and their story, so I spent hours and hours on youtube and now I can't remember my life before them… actually I can and its ALLL Jonas Brothers, the 8 men that ruined my life forever
---
98. 1D Hangout
Everything about this is perfection
---
99. This is Us promo

Just watch and enjoy and relive 2013
---
100. The countless times they have thanked us on twitter, at concerts, told us we are the loudest, gave us a massive thank you, said we have been incredible, and truly made us understand that they do it all for us and because of us 🙂
THANK YOU ONE DIRECTION FOR EVERYTHING!! I CAN'T EVEN PUT IT INTO WORDS!! CHEERS TO 5 YEARS!
Thank you to everyone who has helped me with this blog post! I enjoyed reading your tweets!
GOD BLESS ANY OF YOU WHO MADE IT TO THE END OF THIS POST!
LET ME KNOW WHAT YOU THINK!