Hiiiii everyone! Its time to buckle up and strap in tight because today One Direction officially embarks on the North American leg of the On The Road Tour!!! Get ready for endless shenanigans around the states, countless fans casually stalking, I mean bumping… into the boys all around America. Get ready for more studio time, promo, and trips to Soul Cycle as the boys maneuver around the States and sing their little hearts out. It's also important to keep in mind that all four boys are 21 now!!! One Direction, drunkenly coming to a bar near you!
I'm sure you have all been setting your world clocks to various locations trying to catch up with the European leg and the shows they played overseas. I can't even tell you how many random countries I had added so I knew when to be awake when they were on stage. Spending countless days waiting to see if my favorite song would be added to the setlist, and saving numerous stage photos to my camera roll. I'm sure you have all seen the craziness that has unfolded during OTRA, but if you haven't, I've compiled a list of all to expect on this upcoming tour.
1. LILO water fight
From waterguns to waterbottles, chances are by the end of the show both Louis and Liam will be soaking wet and will most likely fall, lets just pray they decide to wear white!
---
2. Harry being a stripper
Its no secret Harry loves his mic stand and random poles around the stage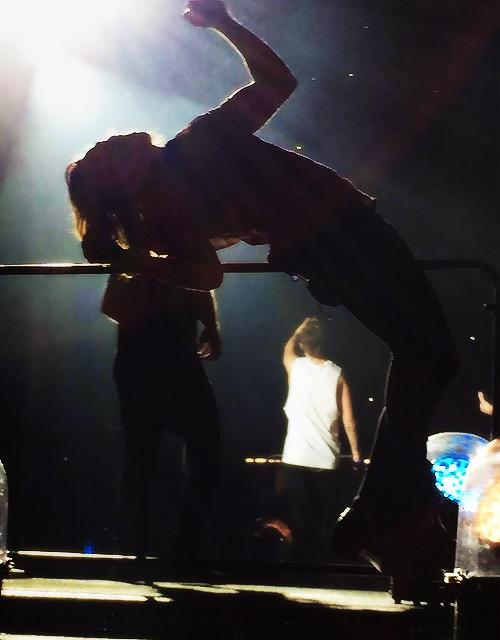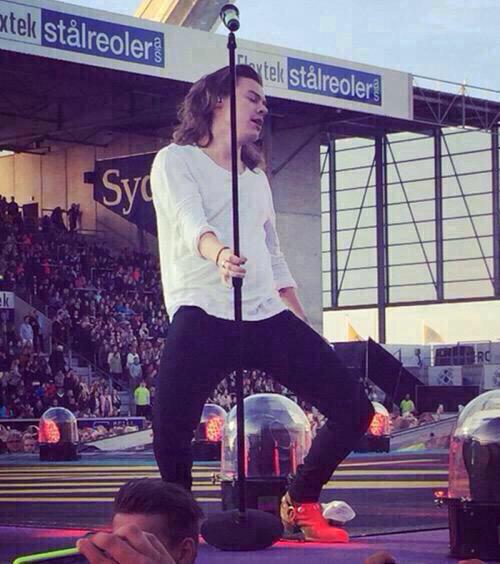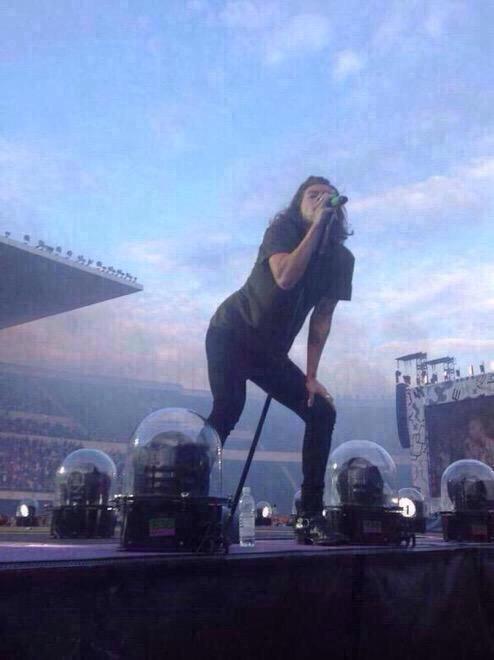 ---
3. Harry moaning
GIVE ME AN OHHH YEAHHH, GIVE ME A OOOO YEAHH
This happened at every show on the European leg, so start practicing now because chances are Harold will be asking you to moan at your show
---
4. Liam saying you are the loudest show on tour so far
Liam: Asks crowd to sing
Crowd: Quiet as fuck
Liam: YOU GUYS ARE THE LOUDEST AUDIENCE ON THE TOUR SO FAR
We all know he says it to every crowd at every show, but he's so damn adorable we just let it slide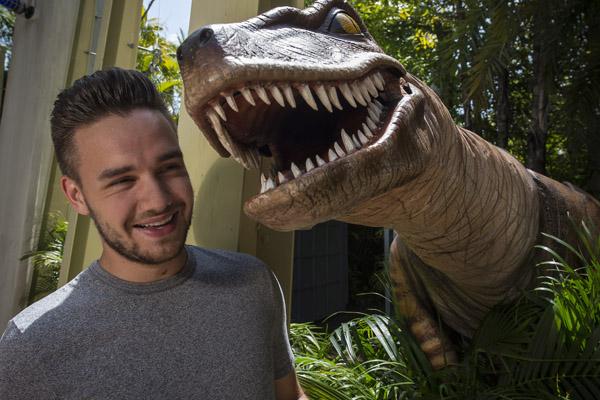 ---
5. Liam wearing hilarious fan gifts
From hamburger hats to banana suits, throw it to Liam and he will most likely put it on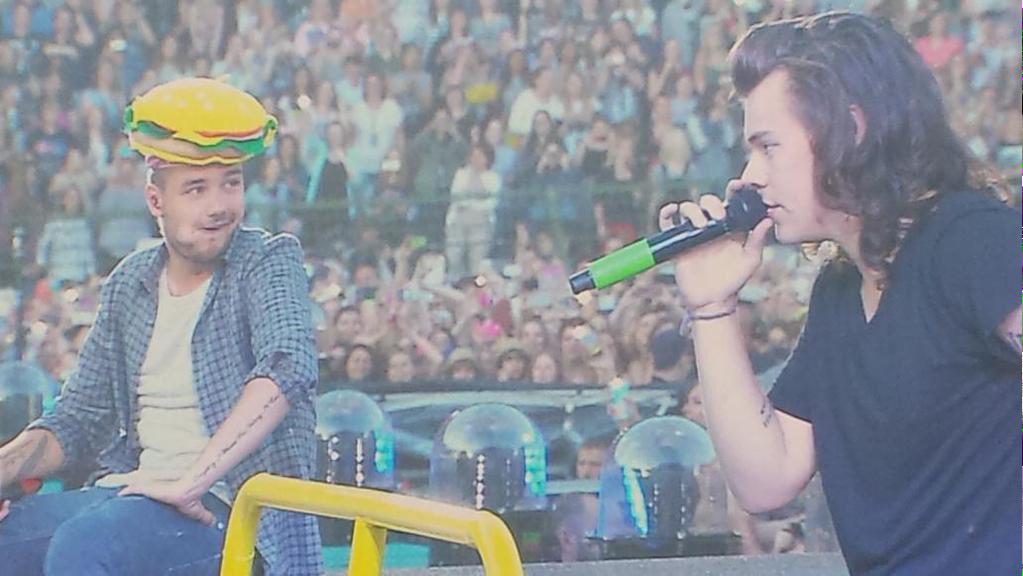 ---
6. Louis antagonizing everyone on stage
Liam is his biggest target, but this little shit also loves to annoy Niall and act like a child on stage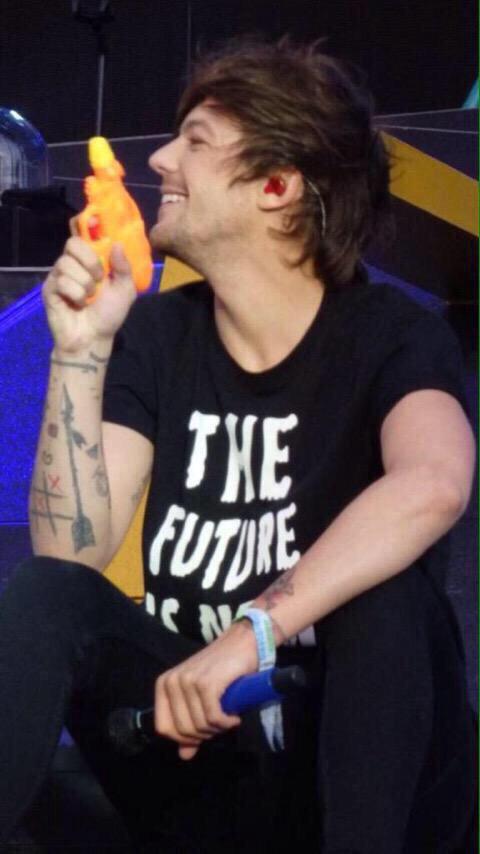 ---
7. The classic Niall Horan crotch grab and jump
Niall is electric on stage, just exudes so much energy and enjoys every minute
---
8. Harry holding his pants during the WMYB solo
Thanks to this fiasco
Harry now always holds his pants during the solo even with the new formation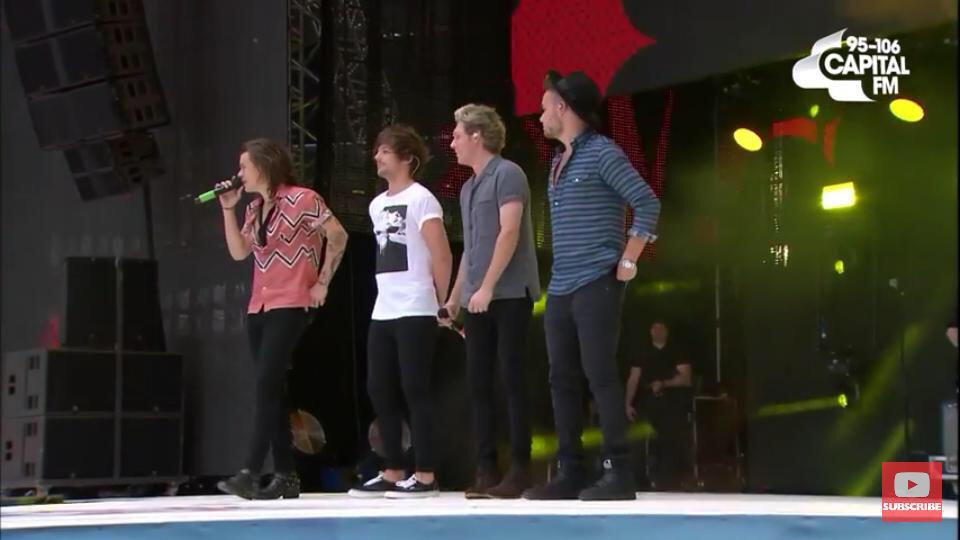 ---
9. Harry paying attention to the dads

He notices them before he will ever notice one of us, hope you guys are taking your dads to OTRA (and I'm not talking about Liam)
---
10. Harry will try to make you to shut up
I feel you should all take this time to scream out your deepest darkest thoughts to the boys while the whole stadium is silent, you'll be vine famous and they will be sure to hear you
---
11. Liam will bust out the moves
Liam has actual moves and I can't wait to see just what he will do on this leg of the tour
---
12. All four will effortlessly cover Zayn's solos
No footage for this because I didn't want any spoilers, but from what I've heard, the boys take turns doing Zayn's parts and although it will never compare, they truly do their best. I enjoy that it gives the boys a chance to show that they have great singing ability and that they will manage to go on without a key member.
---
13. One will most likely be wearing black or white
Most shows they all wore neutral colors so expect a lot of white and black shirts.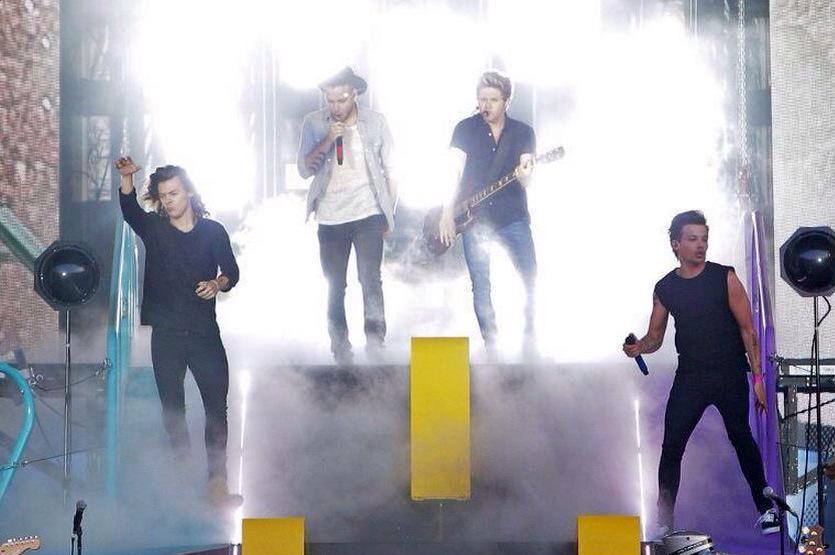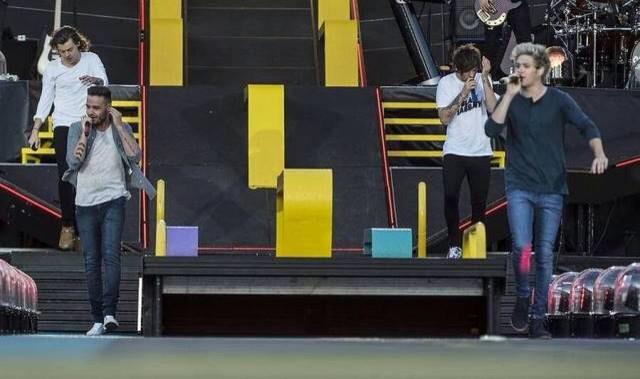 ---
14. Harry doing the whale
A WWA favorite has carried over into OTRA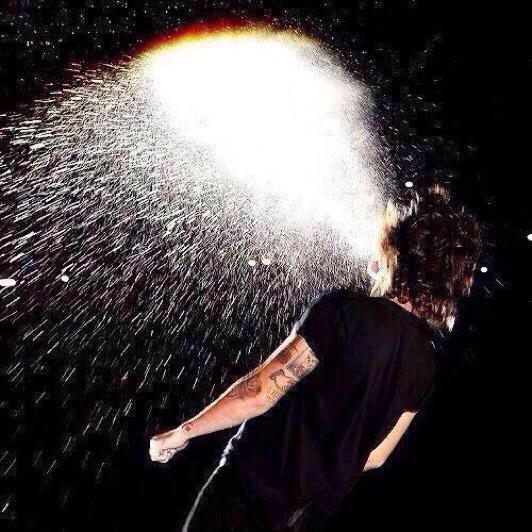 ---
15. Liam reading signs
Whats the best way to stall inbetween songs? How about reading all the signs in the crowd. From Larry signs to asking about what a Loaded Gun is..Liam reads it all
---
16. Niam dance in SOML
One of the cutest things you will ever see
---
17. Harry pounding the air
Boy knows how to feel the music
---
18. FIREWORKS
Hope you aren't done with fireworks after the fourth, because OTRA is gonna be full of them
This tour is so beautiful when the fireworks go off…breathtaking
---
19. YOU'LL HAVE AN AMAZING TIME
At the end of the day, your OTRA concert will be better than you ever expected, the boys are back and in full force. They have been delivering and giving it all they got while also making it such a fun and crazy show! SO GET READY BECAUSE OTRA IS BACK TONIGHT!
ALSO!!! I only have 19 things and everyone loves even numbers! So comment below or tweet me (@shelleyann1817) a NUMBER 20! Of something you can expect at every OTRA show!!!