My dearest One Direction,
It's crazy to think that we made it here, 6 years of One Direction. July 23rd 2010 at 8:22, One Direction was formed on the UK X-Factor. In those 6 years all of you, Harry, Liam, Louis, Niall, and Zayn managed to take the world by  storm. Your music broke records world wide, earned you some of the highest charting honors, and you now hold the title as one of the biggest groups in music history.
On a personal note, I have been a fan of One Direction from the day I first heard What Makes You Beautiful in America in 2012. Once you guys hit America I was hooked, I would spend hours upon hours watching all of the X-Factor footage, the video diaries, any interview you did, and instantly followed you on social media to keep up with your individual lives. In 2012 I was a freshman in college and my number one obsession, The Jonas Brothers, were on a hiatus, leaving a gaping hole for something else to consume my every thought and waking moment. Casual fan just isn't in my vocabulary and here we are today as I continue to show you my love, unconditional support, and overwhelming pride each step you take.
Now its almost as if the tables have turned and you are on a hiatus while Joe Jonas and Nick Jonas climb the charts. This hiatus has given me nothing but time to really think and harness just what you five boys mean to me and the impact you have made on my life. It is now on your 6th year anniversary, that I now feel ready to share this and truly thank you for everything you have done for me and millions of others worldwide. "Its a team work between uhz and them."  For the 6th year anniversary, here are my 6 of the many reasons to thank One Direction.
---
Thank you for always being there
You guys have always been there since the beginning, showing us fans nothing but love and support as we have shown for you. When you guys came about I was just starting college and its safe to say that I would not have made it without you. I plastered your faces to my wall in every dorm room, blasted your music whenever it wasn't quiet hours, and leaned on you guys whenever an assignment presented an opportunity to be about you. You were there through every study session, every emotional breakdown, every pregame, and every spontaneous dance party. You provided that escape from reality that I desperately needed when life got to be a little too much. Your lyrics define that time in my life and continue to define it as I make my way into the real world. You aided in my procrastination, you helped me when my grandfather and cousin passed away, and you motivated me to complete my assignments. Your songs were always there and your love for us fans made me feel like I was never alone. With you there was always something to look forward to, one of the reasons I kept on going and never gave up. You were always that light at the end of the tunnel every semester knowing I had tickets to your tour, knowing new music would be coming out, and knowing that through it all you never forgot about the people that helped get you there.
When I look back at those years, your presence is so strong. I remember all the times I watched you win awards and you gave us fans a massive thank you. I remember having the worst week of my life and the shining moment was that I would be able to go see This Is Us that weekend. I remember listening to your albums any time I felt overwhelmed and uncertain about the future. I remember holding on so tight to the lyrics that related to my life at the time. You have always been there, whether it be physically, emotionally or musically, you never gave up on us. Even to this day with the hiatus, you are still there. Every now and then you acknowledge us and let us know everything is going to be okay. All of the rumors, and all of the fights, but we always find a way to make it out alive. We are going strong and we are holding on. You even released an album before you took our break which has meant so much to us. That album gives me so much reassurance that this truly is not the end and that you will continue to always be there. Just know you have never let us down. When obstacles arose you came out of them stronger than ever, you never once made us feel abandoned or alone and I could never thank you enough for that.
---
Thank you for making me feel a part of something bigger than myself
The best part about being a fan of One Direction is that there are so many others. The Fandom. I'm sure you guys have a lot to say about this fandom. We have our cringe moments but overall it's nothing but so much love for you. I hope you realize just how many friendships have been created out of mutual love for you. Fan accounts becoming friends with other fan accounts, long distance friendships being reunited to see you in concert, the list is endless. This fandom has truly made me so happy. It's so much fun to celebrate your successes together, live tweet about all of your concerts, freak out when you drop music out of nowhere, share pictures, talk about issues, share our opinions, and overall just to have a community that feels the same way you do. Being a fan sometimes makes you feel a bit crazy, especially when there are so many people who have to be so vocal about fangirls and how they need to grow up and its a waste of time. Having a community to go to, that are going through life just like you, that like the same things you do, that genuinely care about your life outside the fandom, is one of the best things in the world.
Being a part of the One Direction fandom has been nothing but rewarding. When we band together to make sure you win the awards you deserve to win, when we break records on Youtube, on Billboard, go number one on iTunes, and even turn a song we love into a single, its all because we have this desire to see you succeed. We can never thank you enough for what you have done for our lives and we try to help out in any way that we can.
I have made some amazing friends being a part of this fandom and its an unbreakable bond I share with so many others. You guys have truly made such an impact on our social lives and I hope amidst all the success you see how many lives you have individually changed for the better. It was all you, you have that power and you are the driving force behind it all.
---
Thank you for encouraging me to follow my dreams
It all started with a dream didn't it? All five of you wanted to share your talent with the world and become a music superstar. What would have happened if you decided you weren't good enough and didn't even try to audition? It's thoughts like these that motivate me and inspire me. There are days I don't want to get out of bed, days I don't want to leave my house, but you inspire me. I think of how you went after your dream, took a chance, took a risk, and how it paid off. I see how you all embrace life and decide not to let it pass me by. I force myself out of bed with the thought of what opportunities could I miss if I just hide away all day. My dream was to graduate college and my dream continues as I go for my CPA. When I feel like giving up, I'm going to think about how much work you guys put it in, how you went for what you wanted, how you were fearless and how it paid off. My dream is also to be involved in the media world, to spread good media and not make up rumors for views and whatnot. For that reason I created this blog, its a way of going after my dream but still being realistic career wise. It all started with a dream and amassed to this crazy adventure, and in a way I hope my life will follow the same suit.
---
Thank you for being my inspirations
You inspire me. It may seem like such an simple sentence, but it holds so much weight and meaning. You inspire me as individuals as I watch you make choices with your lives and see how I can learn from them, grow from them, and better from them.
Harry, you are so fearless and you don't care what people think. You are fearless in the way you carry yourself, in the way you dress, and in the things you do. You grew out your hair because you wanted to and in the end you donated it to charity. You wear what you want to wear without a care, and in the process you became a fashion icon. I love using you as inspiration in my wardrobe and taking risks. You said in the movie that you never want to be known as just famous, and I can tell you are so much more than your fame. You inspire me because you are such a loving and caring person. I always hear how nice you are to fans, to crew members, to strangers, to just about everyone. I do my best to live by your words "Be Nice to Nice" and "Love Everybody" and most importantly "All the Love" You are such a kind and gentle soul as you go out of your way for the people you meet, do all you can to use your platform to make a difference in the world, and radiate so much joy. You have given me so much happiness, you make me laugh, and most importantly, you always make me smile. You're a man with a heart of gold and boots to match.You inspire me to do what makes me happy and live my life for me. You're off filming a movie because it's something you want to do. You have signed a solo contract because one day you want to show the world your individual sound. You never comment on the hate, the rumors, and you live as private as a life as you can. For that I respect you and encourage you to just keep being yourself.
Louis, as the oldest of One Direction, you taught me how to adult. When life threw you a curve ball, you more than stepped up the plate. You now have the most beautiful baby boy and you are such an incredible father. You could have ran away, you could have been irresponsible, but you didn't, you are going to be there for Freddie and give him unconditional love. It's a tough situation and the media and some fans don't make it any easier but just know there are so many of us behind you, rooting for you. We love you and we love Freddie and we support any decisions you make during this hiatus. You also inspire me to be charitable. You do so much to give back and so much of it goes unnoticed. Hosting the princess ball, helping families of sick children, Soccer Aid, Comic Relief, you have such a big heart. You are an amazing person. Most of all you inspire me to never take life too seriously. You always find ways to amuse yourself, to amuse others and always remain a kid at heart. Lets pray we stay young stay made of lightning. I know we both don't want to ever grow up, and you have shown me that you can be responsible but always have fun with it.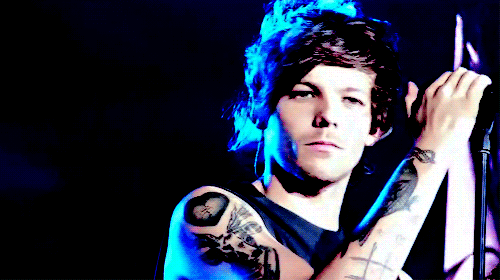 Niall, you are a ball of sunshine, you make my days the brightest and its all because of your carefree attitude. You have shown me that a day without laughter is a day wasted. Your laugh is infectious and always makes me laugh while throwing away all my worries and troubles. You live your life to have fun, and that is so inspirational to me. You inspire me to live my life to the fullest while also not being ashamed of my lazy days. You are my spirit animal. You care so much for us and it inspires me to really reach out to the people that mean the most to me. You always want to see what we are up to and even wish you could talk to all of us. You appreciate our humor and truly just enjoy this wild ride. I am a natural born worrier and seeing how you approach life has inspired me to take a step back and think about how important the things I worry about are. Niall you are a ray of light and laughter and I know you will always have fun with all that you do. You have taught me to follow my passion as you have created your own golf management organization. You do what you want to do and have no shame and for that I thank you.
Liam, you are a natural born leader, you also aren't afraid of the tough stuff in life. When interviews ask the hard hitting questions, you are always prepared with a diplomatic answer that leaves the fans feeling reassured and stress free. You inspire to let my hair down once in a while. I've seen you grow from the sensible young boy to the confident young man that you are today. You have managed to let your guard down and really just embrace life for what it is. You have always been so appreciative and humble and you inspire me to stay grounded. You don't take anything for granted. You have also taught me that it's okay to be the responsible one sometimes. You are also so loveable and I don't think there is a single mean bone in your body. You have managed to navigate your way through the hate and have such a strong moral compass. The world would be a nicer place if everyone acted even just a smidgen like you.
Zayn, while your time in One Direction has come to an end, you still play such a strong role in my life. You took the biggest risk you could and that inspired me like you wouldn't believe. I've always been a bit fearful and worried that I would become complacent with my life and never really go after the things I want. When you left, you showed me that you can't let life pass you by or put things off, you need to do what feels right and what is best for your life. You inspire me to go after what I want and to accept that life may change along the way. I didn't understand at the time but now a year later I can see why you left. Your time in the band still means so much to me. You inspire me to be different, and to be myself. I wish you all the best as you continue your solo journey.
As a whole you have all inspired me, One Direction doesn't let anyone bring them down. You guys never give up, you always give back, you stay grounded, you live every day like its your last, and you have given me so much happiness over the years. My favorite lyrics are about embracing your youth and your life. You've taught me to live before we get older, do what we like we got nothing to lose, shake off the weight of the world from our shoulders, we got nothing to prove. I know this is not the end. I know I will see your face again. I am excited for all of your side projects and you better believe I am so ready for when it is time for the hiatus to end.
---
Thank you for being the soundtrack of my life
Your music has been with me for so long now, each and every album outdoing the last. I can define my years through your music. What Makes You Beautiful is a song that will always hold a special place in my heart. I used to blast it from the speakers in my car on the way to work all summer, I used to request it at every single bar I went to. I used to cry to every performance of it at every award show. I smile so big when I hear it in public. That song is part of the soundtrack of my life. Whenever I'm bored I throw on my favorite album Midnight Memories. I listen to Through the Dark on my worst days and Best Song Ever on my best. I remember every single time I heard a new song and exactly where I was. Walking around my campus watching a new music video. Staying up all night to listen to the Take Me Home listening party. Everything has such a clear memory when it comes to you. Every single song brings me a memory and reminds me of where I was at a certain point in my life. Made in the Am is now the soundtrack of my post grad life. It's extremely relatable and those songs will always make me think about my 20s. Most importantly you gave us History, a song to remind us how much you love this band and love your fans. That songs brings me to the happiest tears and keeps me optimistic for when the hiatus will end and I'll get to see you on tour again. I remember going to the first listen and being blown away, and the agony I was in waiting for the album to come out so I could finally listen to them on repeat. These songs hold so much meaning to me and I know for as long as I live I will never forget them. They will always be with me as I navigate through life, providing the perfect soundtrack. I don't know where I'm going but I'm finding my way, and I know your music will help me along.
Thanks for 6 years of memories and many more to come
Thank you thank you thank you thank you. The memories we have made together will live on forever. I'll never forget my first time seeing you in concert on the Take Me Home tour in Boston. I'll never forget that time I took a bus to NYC in the middle of the night so I could see you perform in Central Park on GMA that freezing cold November. I remember that time I went to not one, but two of the three shows at Gillette Stadium for the Where We Are Tour. I remember going to On The Road Again in Boston on the last day of the US tour and watching you all embrace each other while celebrating Niall's birthday.
I remember all the promotional interviews over the years. I remember spending an entire day watching 1D Day. I remember staying up late to watch Carpool Karaoke, finding a link to watch you on the Alan Carr show, watching every single SNL and award show performance. I've been there through it all and you've been there with me. I remember going on Twitter to find out about the tour and watching every single video there was. There are so many more memories I can recall like when Fireproof was announced, the 1D Hangout, Liam's twitcams, when Liam followed my Twitter, the list goes on and on. You have given me so much happiness and while you have been thanking us, the real thanks goes out to you. THANK YOU for an amazing 6 years, and many many more. I wish you all the best of luck during this hiatus and will support you in whatever you decide. Solo albums, music labels, golf tournaments, movies, you name it, I'll support it. I love you all more than you could ever know. THIS IS NOT THE END!
All the Love,
Shelley