23 years ago Niall James Horan was born and Ireland would never be the same again. Niall Horan is actual sunshine. On his 23rd birthday, I figured why not let him shine upon and show us just what a little ray he is. They weren't kidding when they named Niall "Light" in Steal My Girl. Niall can brighten any day with something as simple as a tweet about sports, a shameless snapchat selfie, a random instagram, or just his life. Niall Horan lights up my world like nobody else and here's the proof.
1. That time he was the most adorable puppy

---
2. When he just can't contain it

---
3. When he acts all innocent

---
4. He just radiates light, literally

---
5. When his eyes squint because his smile is so big

---
6. That time he coached a soccer event for charity

---
7. Anytime he posts on snapchat saving you from the hiatus

---
8. When he sings cute songs

---
9. When he has the time of his life onstage

---
10. That time he took you on the best date

---
11. That time he was the cutest in carpool karaoke

---
12. Horan, Niall Horan

---
14. When he shows off his dance skills

---
15. I mean

---
16. When he just can't help but smile after a performance

---
17.THIS

---
19. Does this even need an explanation

---
20. When he was just so excited at his movie premiere

---
21. When he brought the sass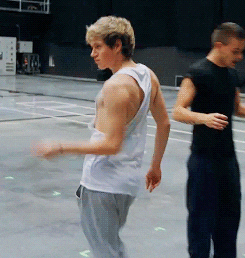 ---
22. When you couldn't decide if he was Niall the bad boy or Niall the church boy

---
23. And of course, anytime the joyous noise of Niall's laughter was heard
---
In summary who is actual sunshine?

The birthday boy Niall Horan!