By now I'm sure you all now how utterly obsessed I am with Zoella, or Zoe Sugg. The woman with over 7 million subscribers who is my absolute role model in life (Zoe Blog Post). If you aren't familiar with the YouTube world, (although if you clicked on this I'm guessing you know Alfie is but here is in case you don't)
Alfie and Zoe are in a relationship and one of my Top 10 OTPs. So a few days ago I was watching one of his vlogs and saw that he announced he would be doing a book signing in Boston! Boston is about an hour from where I live and due to the fact that I would never make it to a Playlist or Vidcon, I decided that I would go to his book signing!! On May 26th I traveled to Boston with my friend Tara at 10:30am to get his book in order to guarantee that I would meet him later at 6pm. Alfie was on tour to promote his Pointless Book 2. A book full of activities and thought provoking prompts to fill in the lulls of the day.
Barnes and Noble in the Prudential Center opened at 9am and that's when books would first be sold. I had never done one of these events before and had no clue what time I should arrive so that I could get a book and get a wristband. We went as early as we could and guaranteed our spot. The book was only $13.50 and with the inexpensiveness of the T, it was a less than $20 journey to meet Alfie! Being a fangirl I'm used to spending over $300 to meet my favorite celebrities so this experience was quite refreshing. After waiting for hours and hours and meeting some pretty cool people, it was finally time to meet Alfie! Luckily Alfie vlogged the day so I have screen grabs to talk about our interaction!
So I walk in and he immediately reaches his hands out to give me a hug. His plan was to hug everyone so it was nothing special. I hug him and I tell him that I'm so glad he is tall and he says he is glad I am tall too! So I ask for a hugging picture and this was the result. I am in LOVEEE with it!
I have learned through my meet and greet experiences, that if you start a convo with the person, you get more time with them and are less likely to be rushed. Knowing this I decided that I would ask Alfie a few questions so that I can have more time with him. I don't just do hi and bye, especially after waiting for such a long time. So I turn to Alfie and ask him to do a favor for me, I ask him to do 'GOOOOD MORNINGGGG GUYSSSS" like he does at the start of every vlog. To this, Alfie just kicks his head back and cackles because I caught him off guard.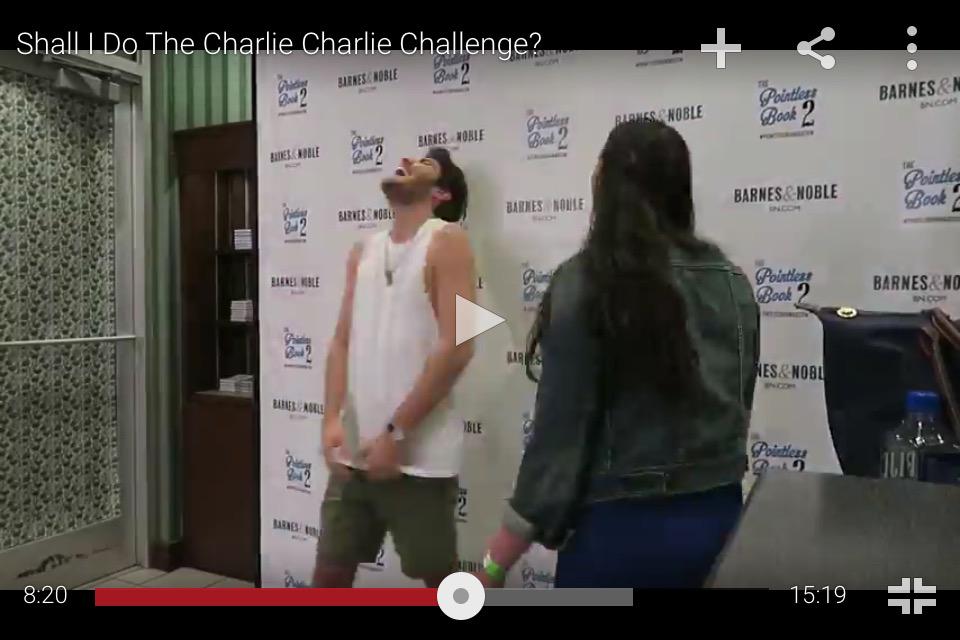 Alfie got really embarrassed and kept telling me he can't do it because it would be too loud and there were cops everywhere. I was reassuring him telling him that everyone would love it and that I would do it with him.
I heard other girls in line asking him to do it too so together we all started changing ALFIE ALFIE, which got him even more embarassed which I thought was so funny because I never saw him as a shy guy. I mean he puts his life online and always has a personality but it was sweet to see him being shy and laughing non stop at me. Goal of the day was to get him to laugh and I can definitely say I accomplished that! In ever screen grab we are laughing!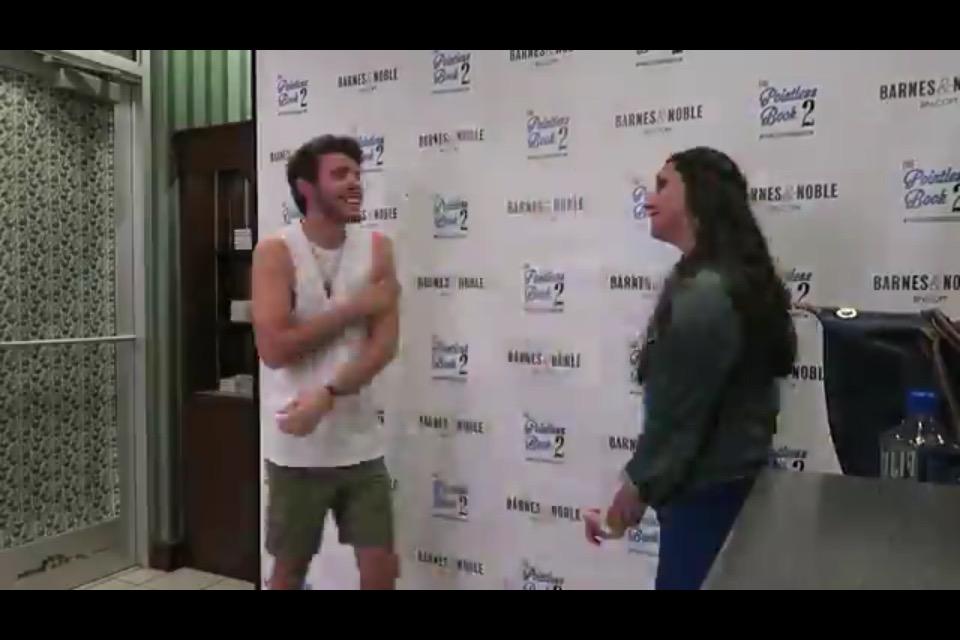 I even tried to guilt him into it by pouting which prompted a second hug that he initiated. In the end he ended up doing a very toned down version of it because he didn't want to upset me which was really sweet. He still did the hand motion and he even tried to get out of it by telling ME to do it! I told him it wouldn't be the same without his voice.